How NBA Spalding Official Basketball is made?
2015-06-09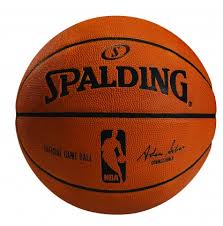 How Spalding NBA Official Basketball is made?
The Spalding NBA Official Game basketball has been the official game ball of the NBA since 1983. This ball meets all size and weight specifications set by the NBA and features a full-grain leather cover that provides excellent grip and agility.
The outside covering of the Spalding Official Game Ball is made of leather. The inside consists of a bladder or the carcass. The bladder is made of butyl rubber, the carcass consists of treads of nylon or polyester. Preprinred decals are used to label the ball and foil is used to imprint label information.
It is good to remember that the signature of NBA Commissioner Adam Silver is appears on an official game ball in 2013!
Check out how Spalding NBA Official Basketball is made: